50th Birthday Surprise Party with 2 Singing Waiters
Parties are always fun, no matter the time of year. They're even better when it's your 50th birthday, surrounded by 50 of your closest friends.  Such was the case this past weekend in Calabasas, California for a 50th Birthday Surprise Party with The Amazing Waiters (just north of Los Angeles for those of you who don't know where this is…it's where Justin Bieber used to live before he sold to Khloe Kardashian in 2014, but we digress).  Needless-to-say, Calabasas is lovely.
We were contacted by the birthday girl's mother who wanted to do something different and special for her daughter and thought The Amazing Waiters would be a nice addition to the festivities.  She wanted to keep it a surprise for her.
SOMETIME SECRETS HAVE TO BE TOLD
…as was the case here…
Do you know that person that you can NEVER keep a surprise from?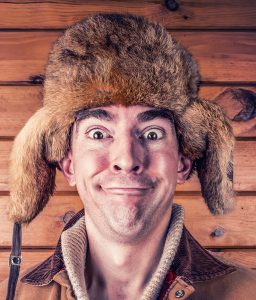 Well, the birthday girl was one of those people.  And it's good she knew before the "surprise".  We immediately received a call from here and we walked through our proposed surprise show for her.  After some discussion, we adjusted the show to her expectations regarding time line and music preference and immediately began refining her show.
SURPRISES ALL AROUND
Our 2 awesome singing waiters managed to surprise the fifty ladies (yes, all women at this birthday party) and we previously decided that our waiter, Allie would be a planted guest and at the "right" time, would be pulled into the show.  Actually, our waiter, Ben pulled her into the show through a brilliant rouse while he was posing the head waiter.  It never ceases to amaze guests when the waiter starts singing…and singing well.
As it became more evident that these waiters had skills, the show's apex was some unique A Capella singing that went immediately into a song from the show Glee!, closing with Pharrell's "Happy" (who doesn't want to toe-tap to THAT?).
Mom and Daughter loved the show and what it brought to the party.  Guests had a great time and we did too!
#TAW
For more information on The Amazing Waiters surprise show entertainment, see our website at amazingwaiters.com or call 855-899-7701.
Share Our Posts!