Last Minute Wedding Entertainment with Singing Waiters
Help!  I need last minute entertainment for my wedding!
As a bride and groom, wedding planner or party planner, this verbalization will force almost anyone affiliated into a cold sweat.
Last week, we received a call from a bride-to-be in Costa Mesa, California, saying those very words.
Choices In Last Minute Entertainment
For whatever reason, these things happen.  And, when it does, it can be a scary situation.  As a person searching for entertainment for one of the most important days in a person's life, everything becomes amplified 100Xs.  It almost becomes life and death.  Choose incorrectly, and well, it's documented forever in the wedding photos or worse yet, wedding video.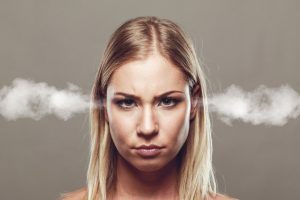 Having been there hundreds of times (entertaining for other peoples' wedding receptions), we understand and we were happy to do everything we could to make this particular bride's special (last minute) day, that much more memorable.
Unique, Fun and Engaging Wedding Entertainment
"Our bride was looking for something unique, fun and engaging…I think we delivered on that".  In the end, we provided our two amazing singing waiters show, which entertained reception guests and wedding party in a way only The Amazing Waiters can do-through a uniquely-written script, intricately woven with a wide-range of music, which in included Broadway, Jazz (Rat Pack) and Pop (yes, it's rangy) and it's what we do best.  "This little gem touched on several musical tastes…including the Rat Pack/Sinatra-styled music which the Father of the Bride loved (he's Italian!), and Pop music that the newly-weds gravitated to)".  All-in-all, guests loved the variety and of course, the surprise that we packaged it all up with.
We wish you all the best!
The Amazing Waiters
#TAW #weddingentertainers
Need last-minute entertainment for your wedding reception or party?  The Amazing Waiters have over 15 years of surprise entertainment experience, having entertained tens-of-thousands of party-goers across the US.  Call us today for a hassle-free consultation for the best unique entertainment.  855-899-7701