The big 5-0 is here!  The product of the 80's is now buying products more than ever.  Computer/Tech savvy, cool, in the flow of things and getting his or her second wind in life.  No longer a mid life crisis (that's for the 60+ crowd), this group is wanting it all…and getting it.
Even though many are grandparents, the 50 year old crowd is hardly feeling like it.  Now, they're out playing as hard as the 30-somethings and loving life!  So, what do you do for the 50th?  What is out there for the person who deserves a big birthday push into the next fifty?
It's no secret.  We love a great party.  So, let's talk party.  And let's talk about what that Madonna-dancing-Breakfast Club-watching-parachute-pant-wearing honoree might like!
DECIDE WHO HE/SHE IS
Really…be truthful.  What does this special person like?  Observe…what is their taste?  Are they quirky, classy, fun-loving, quiet, crazy, artsy?…All these things are going to play into what they might like for their birthday.
We don't know if we can come up with 50 birthday ideas, but we will give you as many ideas as we can muster for you to consider.
So, let's get started…
50TH BIRTHDAY PARTY IDEAS
A great option for a group.  The surprise birthday party is probably the best idea but the hardest to pull off for the obvious reasons. Depending how the birthday boy is, you might not even be able to hide it for a day.  Remember, you are dealing with a seasoned veteran who has "seen it all".  So, choose this option carefully.  There are many elements involved and best served if you have a few accomplices to help you achieve your goal.
HAVE A WINE AND CHEESE TASTING PARTY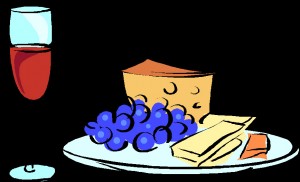 Classy, fun, intimate and of course, spent with good friends, the honoree will get to laugh, drink and enjoy.  Then later, break out a game of Clue or Scrabble and you'll even have more fun.
THE FIVE DAYS OF BIRTHDAY OPTION
50 years, 5 days.  Have a little gift for each of the four days preceding with the 5th day culminating with the best.
PLAN A TRIP TOGETHER
Couples are best served for this one.  Although we've heard of "destination birthday parties" in the past.  Why not?  We say, "Go for it!"
MURDER MYSTERY SURPRISE
Have a 50th Birthday Dinner Party, either hosted at your place or a friends…then of course, hire a professional murder mystery group and have fun!
HIRE A PROFESSIONAL CHEF TO COOK YOU DINNER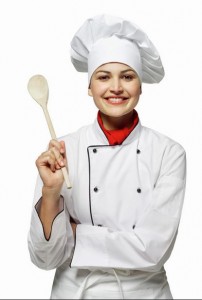 This is great with either an intimate dinner for two or a bit larger…you could have this coupled with the murder mystery option or perhaps add surprise element of Singing Waiters that can serve a bit of food and then have fun with the birthday boy singing the fabulous hits of the 80's! We also like the idea of having the a fake chef (while the real one is actually cooking in the kitchen) talking about the courses but is actually a comedian.
ENTERTAIN GUESTS WITH A SPECIAL UP-CLOSE MAGICIAN
Magic is pretty cool for any birthday party.
MEET AT A DINNER CLUB
Invite your guests (this could be a surprise as well) to a destination restaurant or club for a night of drinks, dinner and laughs.
HIRE A PROFESSIONAL MIXOLOGIST (BARTENDER)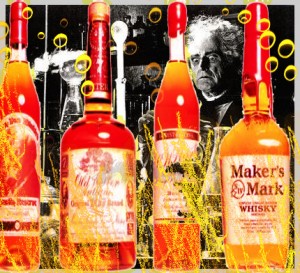 A fun trend is to have your drinks served with flair.  A Mixologist is like a mad scientist working with spirits, aperitifs and mixers…mixing and creating those one-off libations for the birthday boy's 50th.  A fun time and a fun addition to any amazing party.
HAVE A THEMED PARTY
Themed parties are so much fun because there is no limit as to what that can be.  But since this is a product of the 80's and he's going to be 50, we suggest a western theme, reminiscent of the hit TV Show "Dallas", 80's Band Revival (complete with big hair), dress like your favorite 80's band icon…David Lee Roth, Madonna, etc. You could expand this to include all 80's style.  Ooooh…is there a comeback planned yet?
 COMMISSION A PORTRAIT
They are in the prime of their life.  Lots done, yet lots left to do.  Freeze that moment in time with a great photo or painted portrait.  Splurge.  It's ok to be vain.  "You probably think this song is about you…"
 HIRE AN 80s TRIBUTE BAND
Rock out till Dawn with hits from Night Ranger, Def Leppard, Quiet Riot!…
 MAKE 50 THE MAGIC NUMBER
Don't forget, it's a 50th Birthday Party.  Make the magic number important.  Use the number to identify the number the guests, drinks, a top 50 list, Fifty cool things about the guest of honor.  Fifty chronological photos that begin with child birth to present.
 50 SECOND ROAST
Not a roast in the oven.  Roast the guest of honor.  Allow each person to "roast" the 50th Birthday Boy/Girl for 50 (or even 5) seconds-this depends on your guests and guest of honor.  50 seconds may not sound like that long but it is.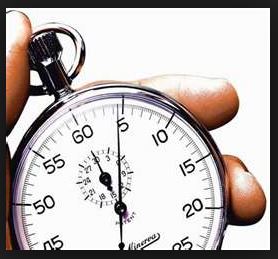 The Amazing Waiters are a premiere live entertainment act, specializing in surprise entertainment world-wide. www.amazingwaiters.com
Share Our Posts!