SURPRISE HOLIDAY ENTERTAINMENT FOR A LUNCHEON IN LOS ANGELES
The Amazing Waiters brought in the Holiday Season with some personally served surprise entertainment for a lovely group of ladies at their Country Club Holiday Luncheon in Rolling Hills, California this past weekend.
Posing as Waiters, the guys infiltrated the on-site staff and proceeded to transform from waiters to entertainers singing a mix of Christmas Classics, Rat Pack and Broadway Favorites intertwined with a specially-written script.  The ladies were completely surprised!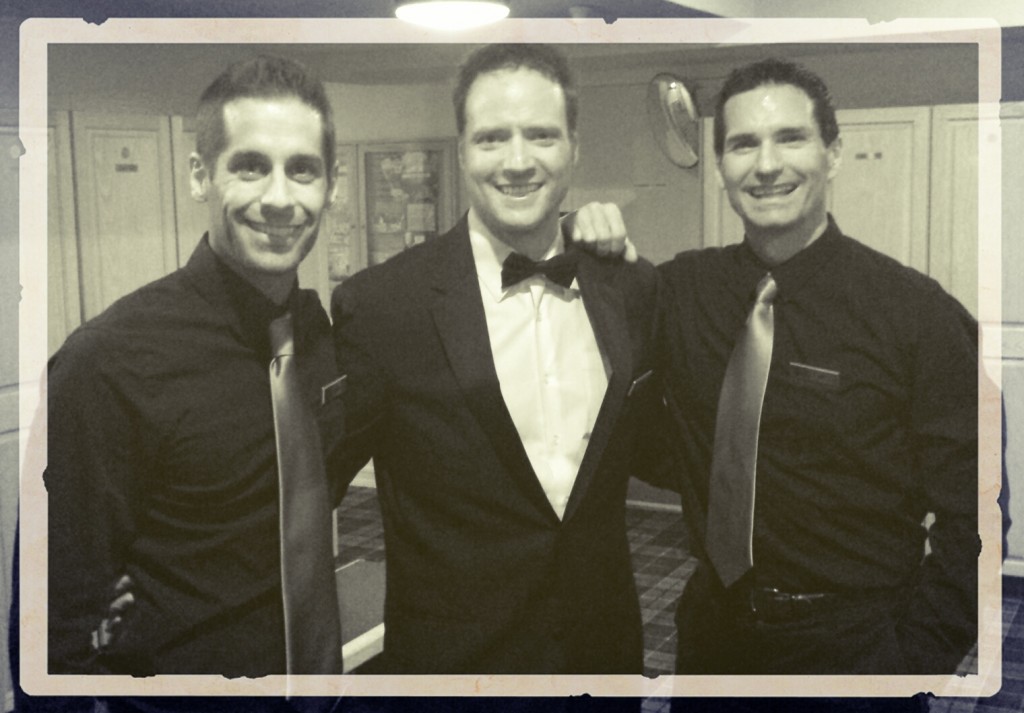 "It was great to get back to one of our favorite clients on the Peninsula here in LA", stated Singing Waiter, James. "I really don't think they were seeing a show until our third waiter made his grand entrance.  By then, we were singing our 4th or 5th song…It was a fun time!".
No Hassle Sound Equipment
The club wanted the Amazing Waiter special sound option which made it very easy for them.  We had the peace of mind of having our own sound system and they were relieved they didn't have to coordinate a third party for our needs.
See The Amazing Waiters Video to see some ideas on how they perform a customized show for you.
[embedplusvideo height="358″ width="584″ editlink="http://bit.ly/1ytBMRV" standard="http://www.youtube.com/v/Fm0LrOTxgXU?fs=1″ vars="ytid=Fm0LrOTxgXU&width=584&height=358&start=&stop=&rs=w&hd=0&autoplay=0&react=0&chapters=&notes=" id="ep9586″ /]
#TAW